Lancashire born and bred
Lancashire Sauce
A mildly spiced table sauce created over 100 years ago by Grandma Entwistle. Using the same original recipe passed down through the generations, Lancashire Sauce is today produced by hand in small batches using a combination of plant-based herbs and spices.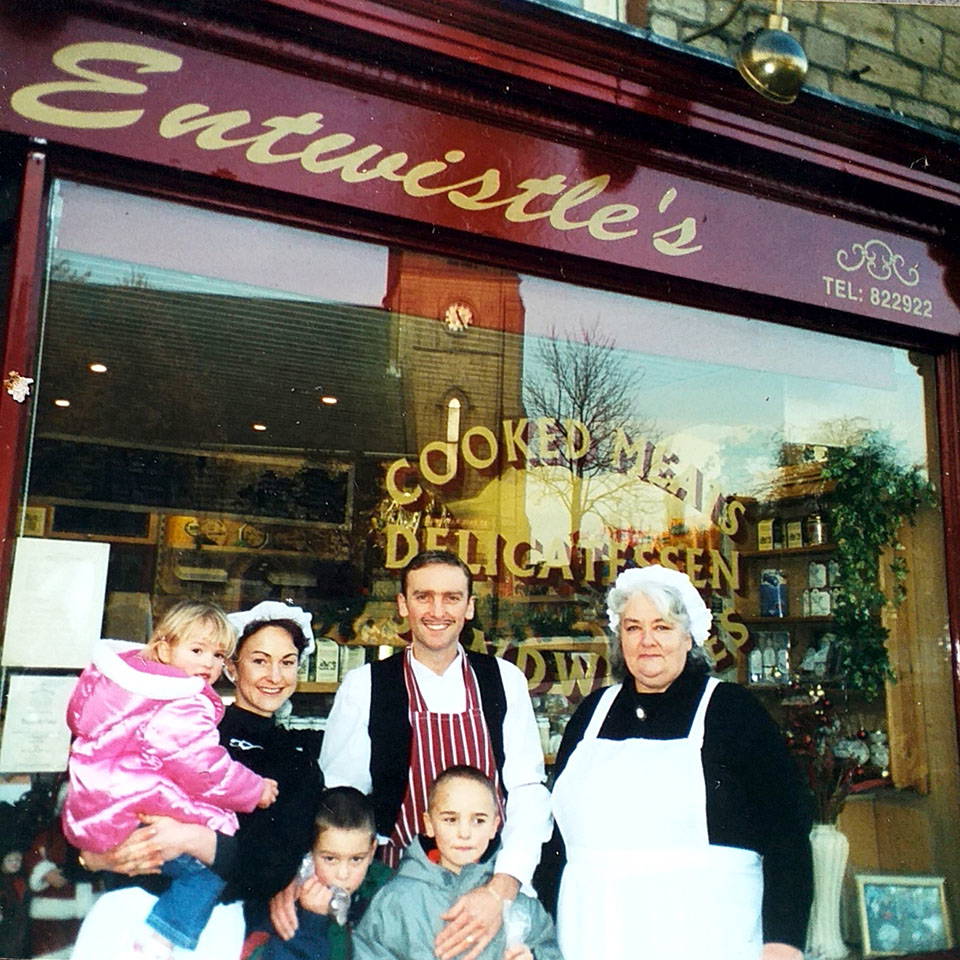 Grandma Entwistle's Genuine and Original Recipe
The Legend
Grandma Mary Elizabeth Entwistle is believed to have created the then nameless concoction from a chip shop in Padiham. The recipe was taken on by son Kenneth and his wife Kathleen who made buckets of it and passed it around the family in bottles and containers a varying description!
Shake it in & shake it on!
A Mildly Spiced Table Sauce
Lancashire Sauce is a mildly spiced table sauce which can be used before, during or after cooking and will enhance the flavour of any savoury dish. The plant based spices we use are blended into a vinegar base making it Vegan friendly and Fat Free!
The curious two-tone appearance happens because we have chosen to stick to Grandma's original 100 year-old recipe and do not use emulsifiers. It comes with an ambient three years Best Before End from date of production and needs no refrigeration even after opening.
Therefore, it will settle on standing and always require a vigorous shake to awaken the spices and create the unique flavour and aroma.
So go on Shake it In & Shake it On…!
Allergens include Mustard, Gluten and Celery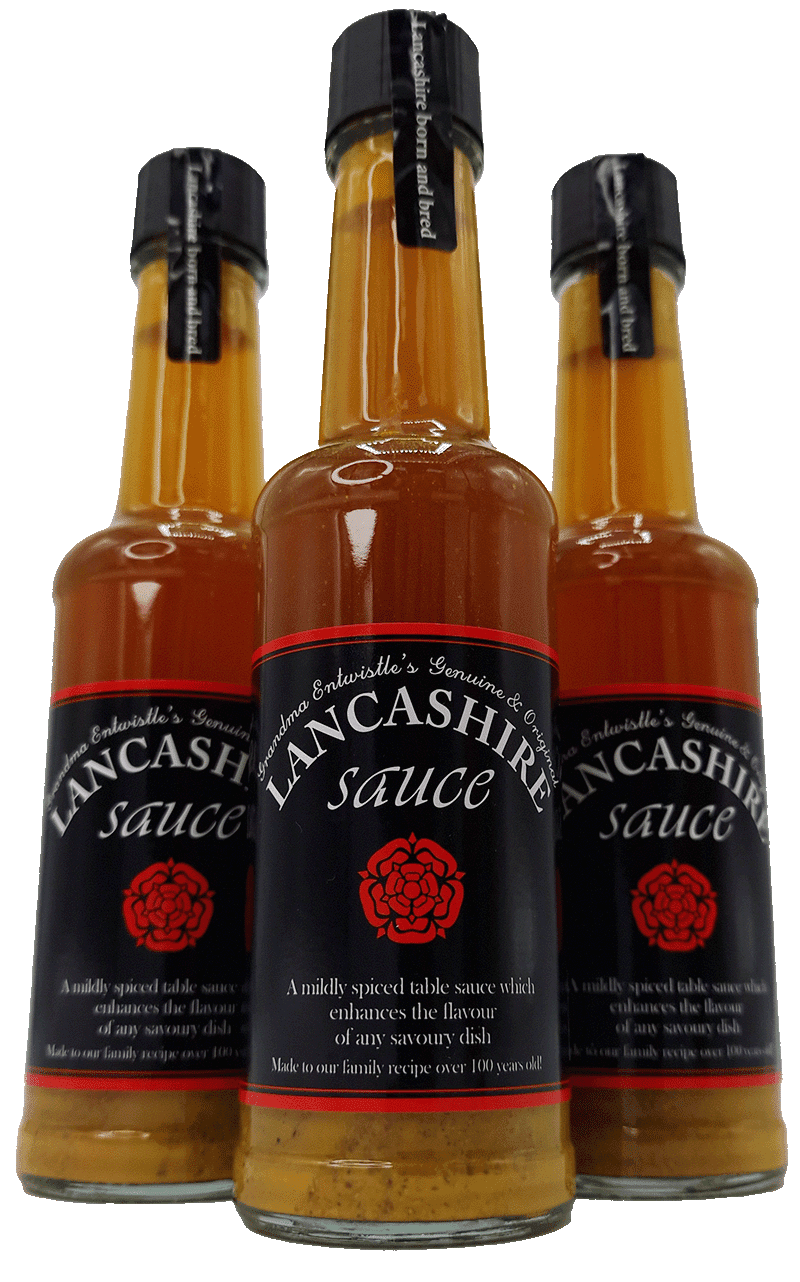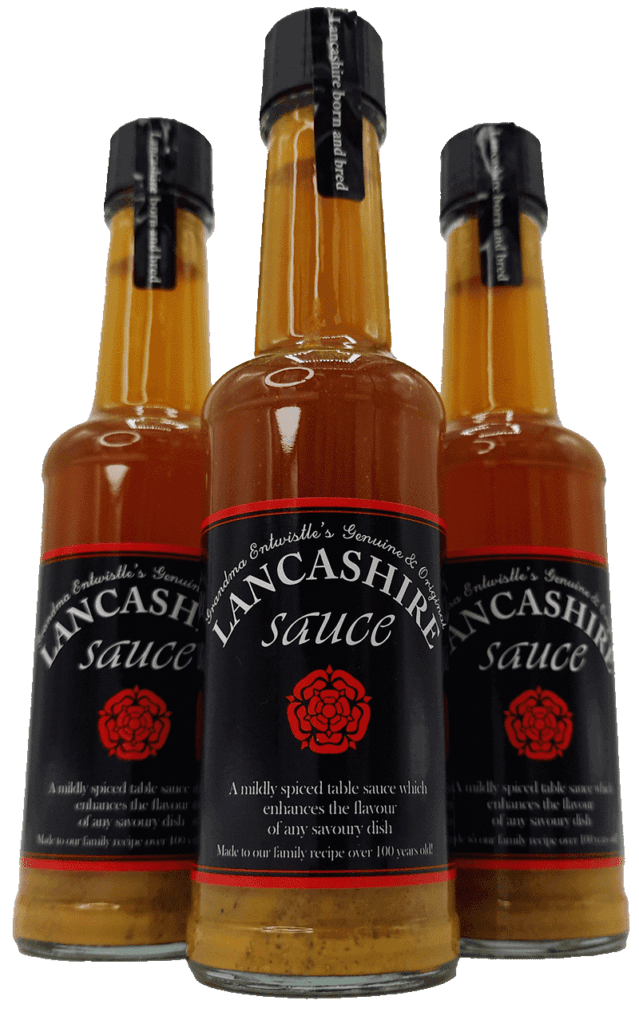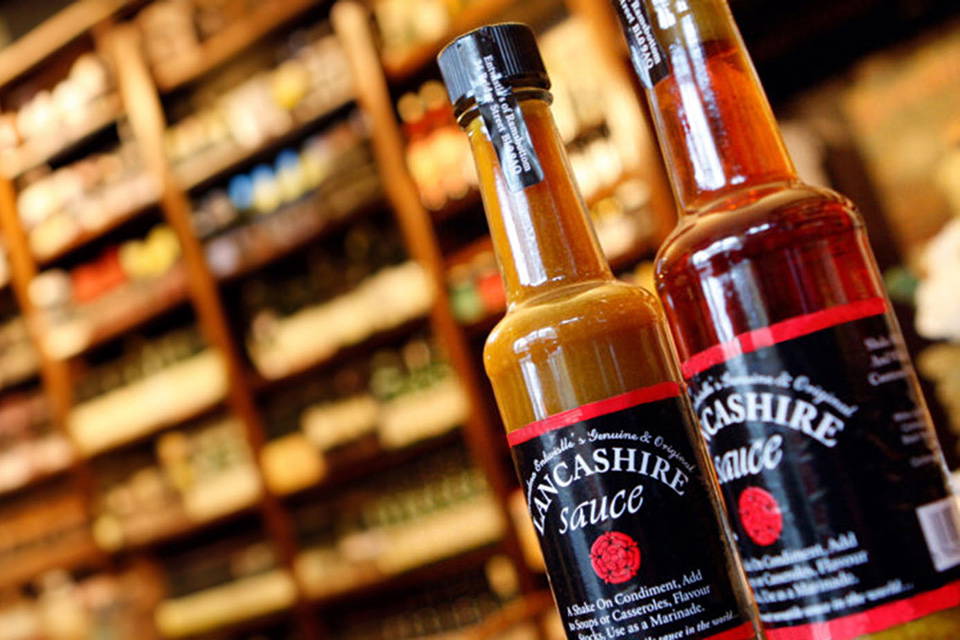 Find a Stockist
Lancashire Sauce is available to buy from many independent outlets across the UK and Booth's supermarkets.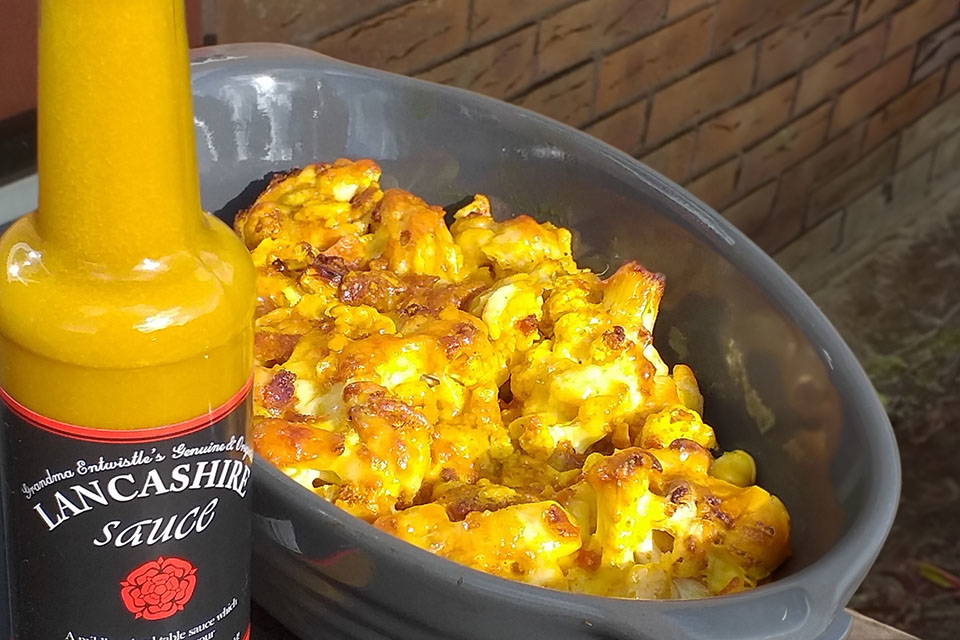 Recipes
You can just shake it in and shake it on. Or take Lancashire Sauce to the next level with our tasty recipe ideas.
Lancashire Sauce Style
Our Lancashire Sauce merchandise is a must have for our dedicated followers! Add an apron, hoodie, t-shirt or beanie to your next order and you'll be the talk of the town. Just like our sauce is!